Are you looking for well-experienced marketers to connect you with suitable influencers to create the ultimate connection with your target audience? Are you a fitness retail company in Mississauga? Look no further. We here at PSB digital is a Fitness Influencer Marketing Agency based in Mississauga that offers the best services to market your business innovatively and creatively. Moreover, our marketing experts are eager to turn your ideas into reality.
PSB Digital provides the most cutting-edge services to help you grow your business like no other. Additionally, Our technical expertise in creating influencer matching will also help your company gain traction with target customers.
Why Influencer Marketing Is Important?
Firstly, influencer marketing will assist you in increasing brand awareness. One of the major reasons why advertisers use influencer marketing is to raise brand awareness. Influencers with large followings have a lot of power to boost brand exposure by reaching a large number of people with a single post. Moreover, If their followers are genuine and they have a high engagement rate, the recommendations and products they promote will likely be noted and considered. Secondly, working with influencers will help to get more people to engage with your brand.
Increasing the number of likes, comments, and shares on social media posts can be difficult, especially if your company is new to the market. Therefore, working with influencers will help you create some really interesting and unique content. This will increase engagement on your social media channels. Most importantly, Working with influencers will help to improve your search engine rankings. Collaborating with influencers will help to improve your search engine rankings by expanding your reach. If an influencer posts a direct link to your website on their blog, it is expected to increased traffic and, increase search engine rankings drastically.
Influencer Marketing Services at PSB Digital
Analyzing the businesses' theme and target audience and then strategically matching them up to suitable influencers. Influencers will then be making posts on their social media pages talking about fitness clothes once a week. Moreover, we will create diversity campaigns with various niche influencers such as people with disabilities, pregnant women, etc. It will assist you in locating the specific market to which you wish to sell your goods. This is made possible through collaboration with niche influencers. They will also assist in the humanization of your company's image. When niche influencer recommends your products, their followers are more likely to trust them.
Sophie Butler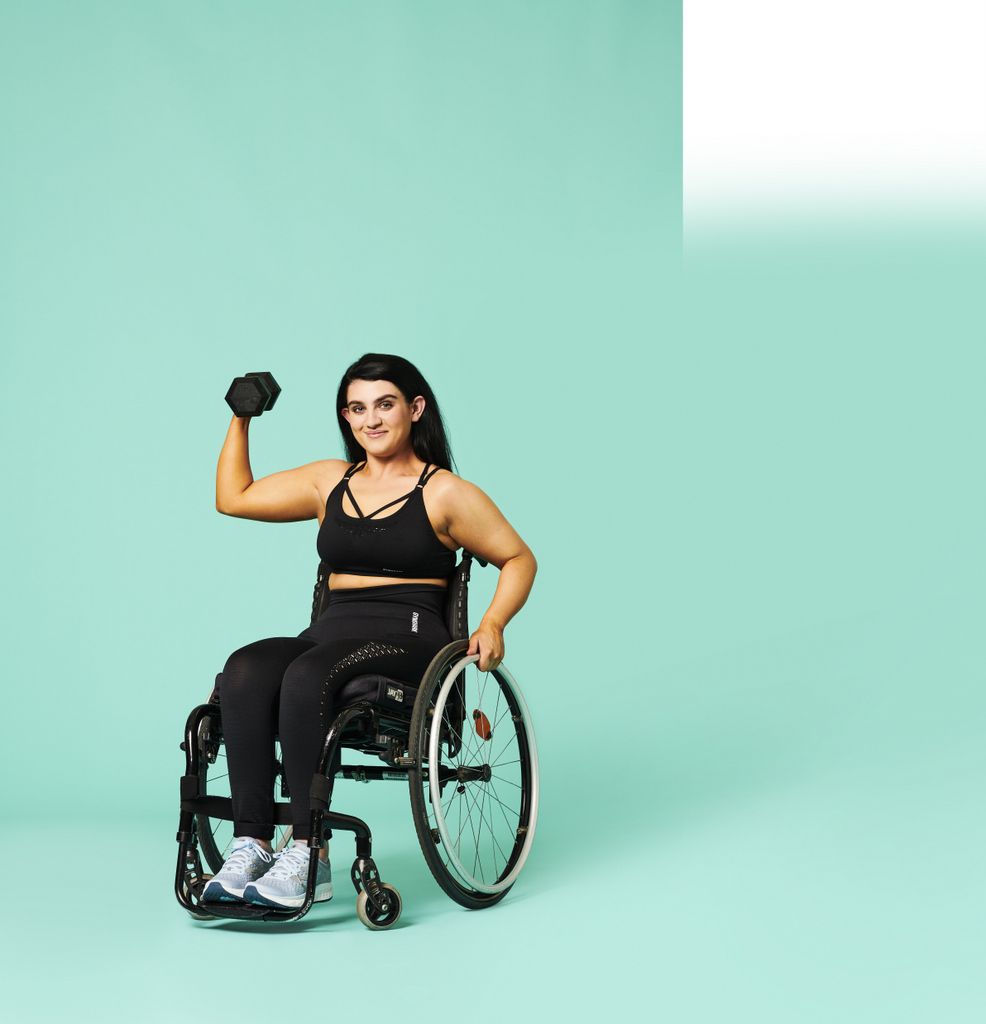 We will be matching them with influencers such as- Sophie Butler (@sophjbutler), who is known for promoting fitness apparel while being disabled. Sophie Butler, a 21-year-old, had been using the same squatting machine for nearly two years when she lost her footing, causing the weight to fall on her. In an interview with Women's health, Sophie said, "I knew that no matter how hard I tried, I would never be able to fit into the box of what traditional beauty standards. I had to detach my self-worth from how my body looked or functioned; I had to love my body just as it was". This led her to make an Instagram page to inspire other women to love their bodies and feel confident in themselves. She quickly gained fame and currently has over 100k followers on Instagram.
Woody Belfort
Similarly, Woody Belfort (@woody_belfort) is a Montreal-based athlete and aspiring bodybuilder. He is an ambassador for Motion Composites, a Canadian wheelchair manufacturer that specializes in ultralight carbon fibre chairs. Though you can usually find him doing wheelchair handstand push-ups or coming up with new ways to do his tricks on Instagram, his goals are bigger than just posting photos and videos. Woody wants to change the way people think about wheelchair users by stressing the importance of seeing the person in the chair, not just the wheelchair, and not treating them like objects rather than people. He gained popularity through viral videos of him competing in weightlifting competitions. Currently, Woody has over 64K followers on Instagram.
Influencers like Sophie and Woody would help your business to position themselves as EDI friendly. This will help them in generating more profits, target a larger group of customers, aligning diversity practices with unique organizational goals and much more.
Additional Services Available at PSB Digital 
On the client's first visit, we will provide free graphic design consultation to help them improve their promotions and produce eye-catching visuals. Fitness clothing companies will then pay our company to design new logos, business cards, and promotional materials for their products.
Additionally, we will create promotional designs for each influencer to use for the brands they represent. Furthermore, we provide professionally designed loyalty programmes to help businesses increase sales. This would make it easier for fitness brands to track the success of their loyalty programme year after year. This will help in better targeting consumers by gaining a better understanding of their patterns and behaviours. Moreover, we offer a digital marketing truck that would allow us to work closely with you, at your choice of location for your convenience. We also offer eco-friendly products as taking care of the environment is one of our main priorities. And finally, we offer consultation on clients' ROI to improve their performance.
Create The Ultimate Connection And Engagement 
In conclusion, we develop dynamic marketing strategies to fully understand the marketing needs and trends in order to push results. Following that, we conduct in-depth market research into consumer and industry insights to identify challenges and opportunities. We guarantee to match our clients with the most suitable influencers to deliver the best results.
Turn your ideas into reality with PSB Digital today! 
Click Here to visit our home page for more information to get in touch with us. You can also call us at (416)-111-6666 or email at hello@psbdigital.com. Make sure to take advantage of the free consultation during your first visit to PSB Digital!